It's October—time for Trunk-or-Treating, Harvest Festivals, and more!
There are other occasions throughout the year, like birthday parties and cosplay conventions, where you can dress up to be whoever or whatever you choose.
But, for kids with disabilities, it's not always that simple to find a costume. Thankfully, there are some wonderful costume options that are festive, fun, and most importantly, adaptive!
Check out these seven adaptive costume options that we love for any occasion!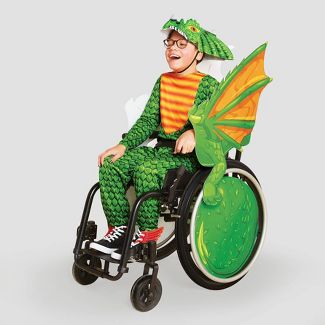 I. Kids' Adaptive Dragon Halloween Costume
Target | $25
This costume is perfect for any dragon lover and is designed to be sensory-friendly with flat seams and no tags.
Plus, it can be paired with the Dragon Wheelchair Cover available for an additional $35, available here!
---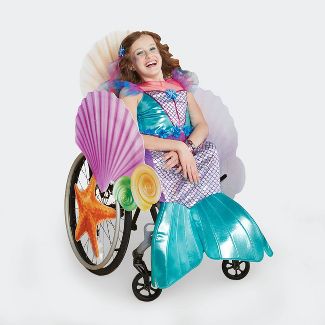 II. Kids' Adaptive Magical Mermaid Costume
Target | $25
This cute and functional mermaid costume is easy to put on and off with a full velcro seam down the back.
It also pairs perfectly with this mermaid-themed wheelchair cover, found here.
---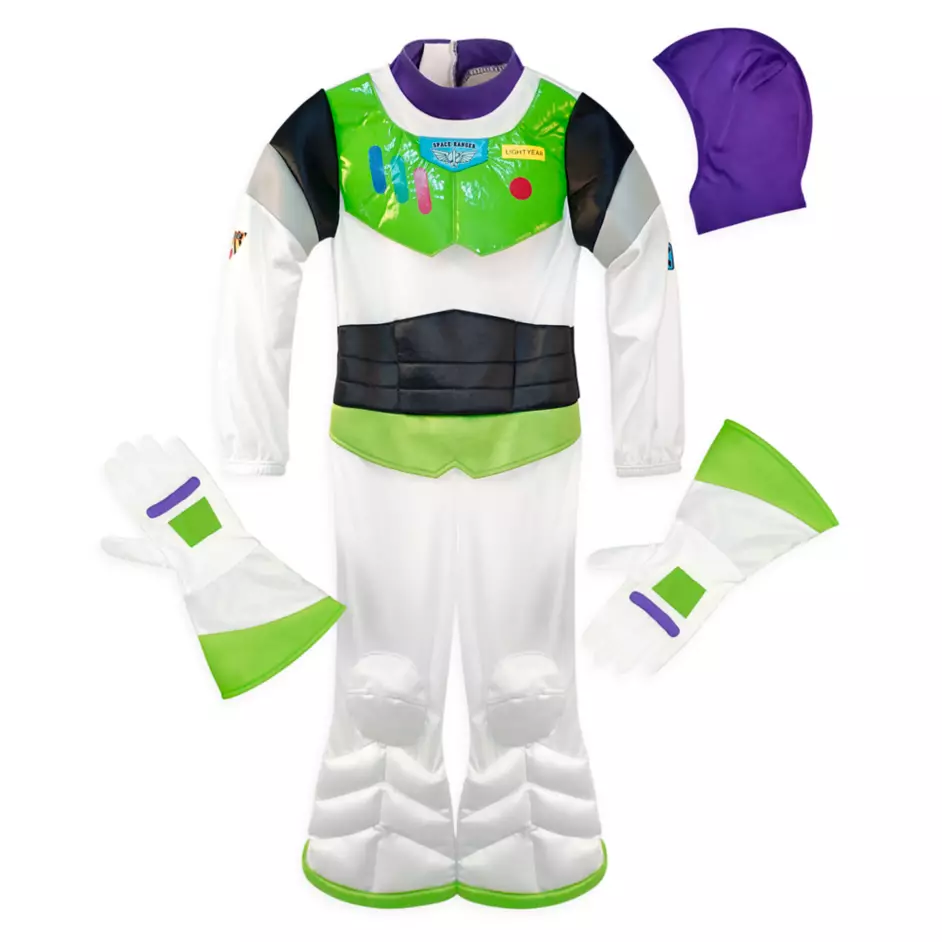 III. Buzz Lightyear Adaptive Costume
Shop Disney | $50
This Buzz Lightyear costume provides adaptive features such as a flap opening for tube access, roomier leg circumference, stretch fabric, and an open back for wheelchair-friendly wear.
---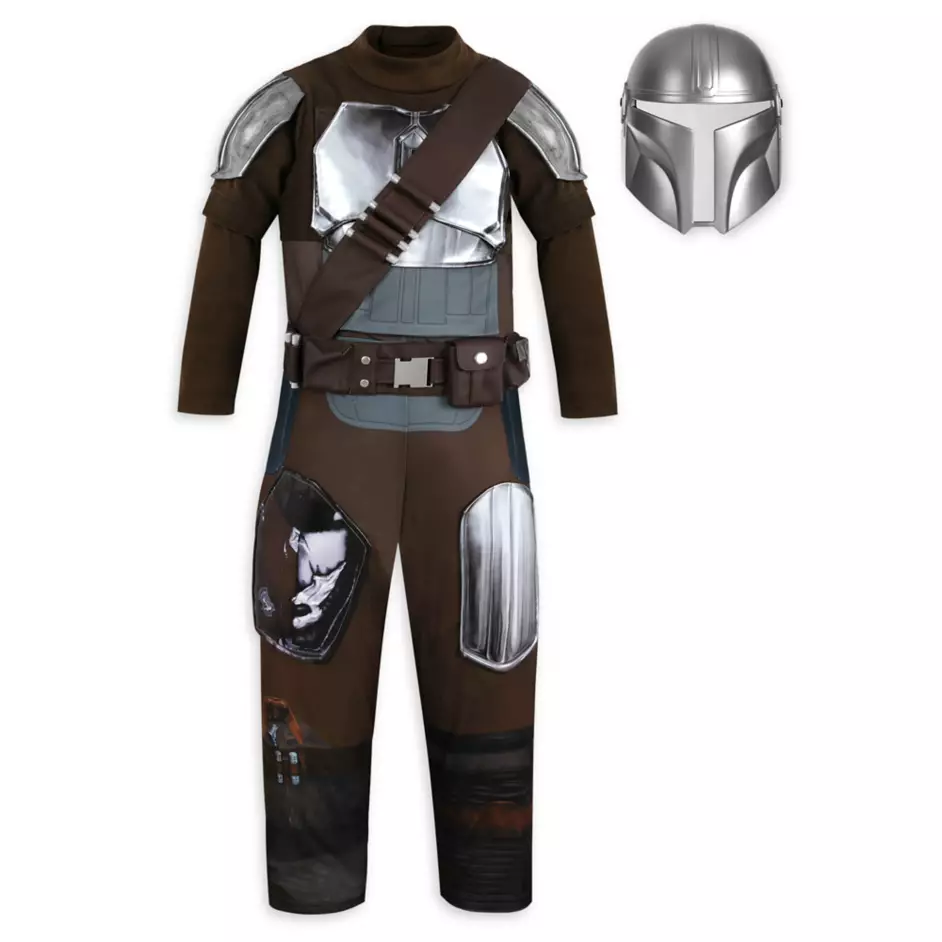 IV. Star Wars: Mandalorian Adaptive Costume
Shop Disney | $50
Star Wars fans, this one is for you! This Mandalorian costume includes adaptive features and also pairs perfectly with this on-theme wheelchair cover set.
---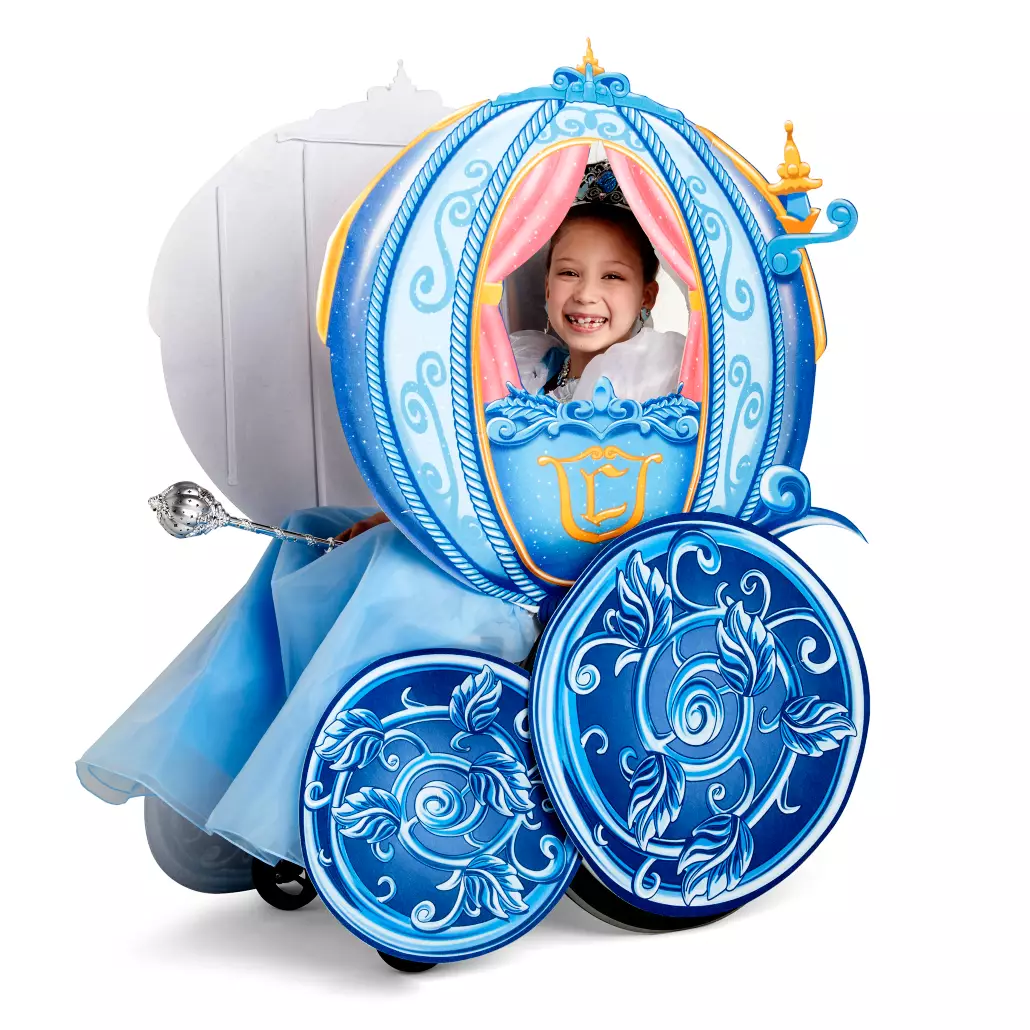 V. Cinderella Adaptive Costume
Shop Disney | $50
This Cinderella dress has a completely open and ankle-length skirt to accommodate seated princesses. There is also an option to dress up your wheelchair with the Cinderella coach cover found here.
---
VI. Minnie Mouse Adaptive Costume
Amazon | $25-$70 (depending on costume size)
This adaptive Minnie costume comes complete with dress and Minnie ears. Adaptive features include abdominal and back-of-dress openings for ease of taking on and off.
---
VII. Sesame Street Wheelchair Cover
Amazon | $60
This colorful and fun wheelchair cover works perfectly for kids who don't want to wear costumes on their bodies but still want to dress up. It easily attaches to the outside of a wheelchair. 
---
Do you have more adaptive costume suggestions? Let us know at
info@freewheelchairmission.org.